VR is a buzz concept - something exciting whose time is almost always 'about to come'. I remember its first manifestation in the early 90's. Huge headgear. blocky graphics. Lots of buzz. VERY high prices. Few sales. Today we have smaller headgear. Much better graphics. Lots of buzz. High prices. Better sales. But no real market penetration (check out Digital Trends's article detailing sales of VR gear on Amazon).
The fact is that VR headsets are bulky and uncomfortable. Sure, they track and sense your head motion and update what you see accordingly, creating an 'immersive' experience. Except its not quite good enough (hence the quotes around immersive). Even dedicating a top of the line computer with top of the line GPU to the VR experience is not good enough to fool the body. What you see lags your bodies movements - by an infinitesimally small amount its true - but it is still enough to disconnect from the inner ear and make many people feel nauseous or get headaches.
Besides that, beyond the display, VR has still got a long way to go to provide satisfactory and intuitive input. The completely immersive rigs of Ready Player One and other works of fiction are a long way off.
The final two nails in the coffin are the cost of VR kit and the lack of compelling VR software at present.
VR is interesting. A first encounter with it is amazing. After that it comes a bit 'been there, seen that...' meh. The potential of the technology is undeniable - so is the extent of its improvement in the last 30 years. BUT... it still has a long way to go.
Hacking
Networking
Social Media
AI
Hardware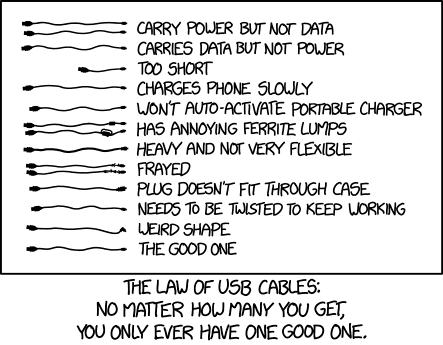 Software
ESports
Explanatory Articles:
Resources
Ciao!